OnTrac Program | Term 3 | 11-14 Years
August 4, 2021 @ 5:00 pm

-

September 15, 2021 @ 7:00 pm

AWST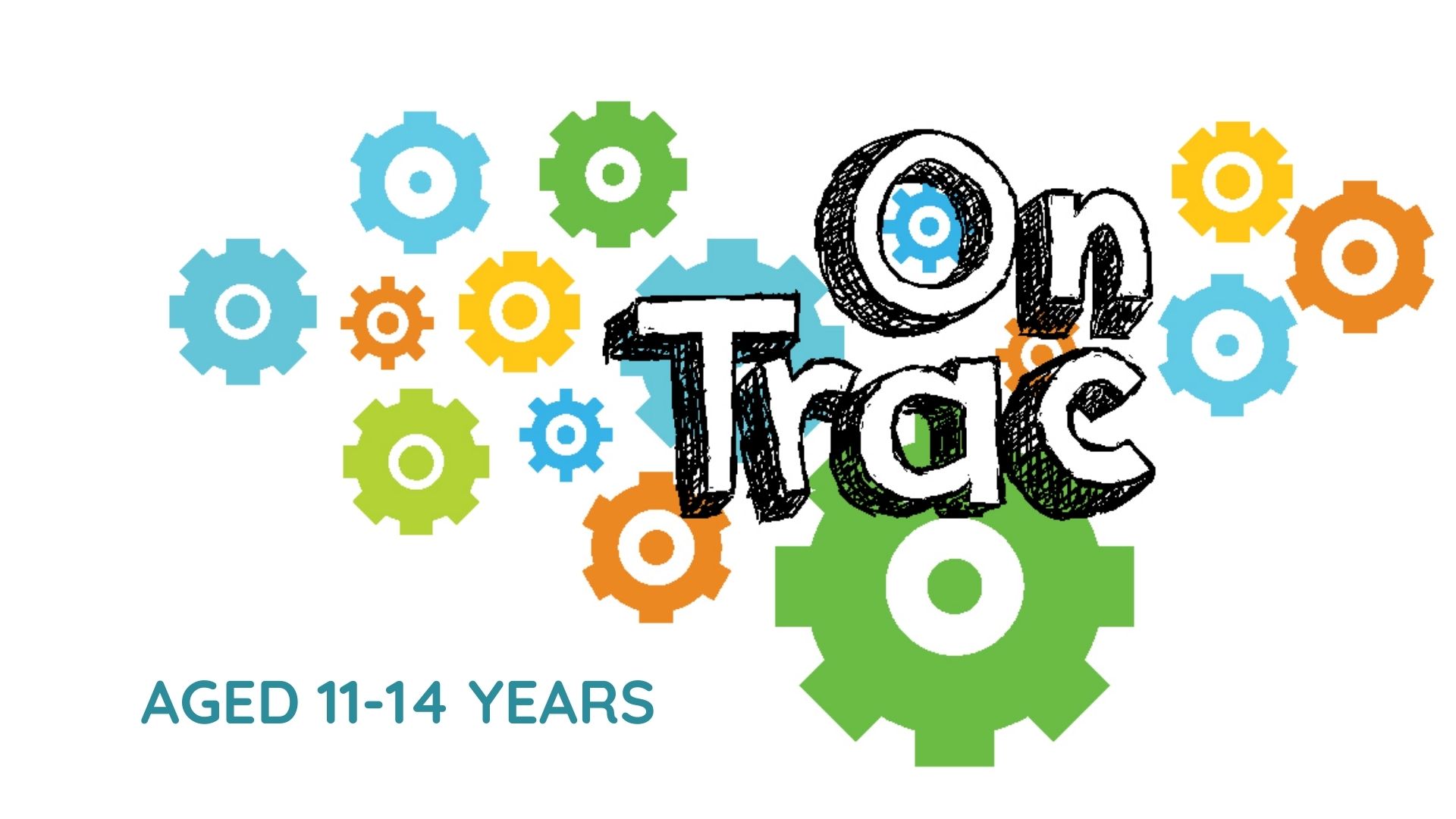 OnTrac Tween (aged 11-14) Group Program | Term 3 2021 | commencing Wednesday, August 4th to Wednesday September 15th | 5pm – 7pm
OnTrac is a collaborative program helping young people build confidence, independence, and useful skills for ADHD management. The program brings participants together with others their own age who are facing similar challenges.
OnTrac teaches age-appropriate strategies they can use in everyday life. This includes techniques to improve behaviour at school and home, psychoeducation on ADHD, building skills relating to organising, planning, and prioritising, managing distractibility, reducing procrastination, improving communication, and improving anger or frustration management.
OnTrac follows the school terms, running four times a year.
Participants need to be between the ages of 11 and 14, and have a diagnosis of ADHD.
Groups need a minimum of six participants, with no more than ten.
Participants need to be able to commit to seven, two-hour, weekly sessions.
Parent involvement is required. However, the child is the main collaborator.
The program is offered under Medicare's Better Access Initiative (namely Group Therapy, Item 80120). In order to benefit from the Medicare rebate, participants need to have a referral from their Paediatrician, Psychiatrist, or a Mental Health Plan (MHP) from the GP.
Wednesdays, 5:00pm – 7:00pm. It is being held at The Niche, 11 Aberdare Road, Nedlands.
Total cost is $620 with a possible Medicare rebate of $129.90.
DOWNLOAD: OnTrac Rationale Tween 11-14Y
Fees
The cost of the course is $620. This includes a $600 program fee and $20 for consumables.
Please note that the course fee is non-refundable, even if clients are unable to attend some sessions.
If the program does not commence due to the lack of participants, the client is fully refunded.
To participate on this program you must be a member of ADHD WA holding a Family Membership. You can become a member here.
If you have any further questions, please contact the office of 6457 7544 between 9.30 am and 12.30 pm.
Referral
If you feel that you would eligible for a rebate under Medicare Better Access Initiative due to mental health difficulties encountered in managing ADHD symptoms, then you could meet with your GP to discuss your eligibility for a Mental Health Care Plan and obtain a referral under the Better Access Initiative, namely group therapy item number 80120.
You will need to supply your referral letter from a specialist or a mental health plan and referral from a GP for Group Therapy, item no 80120. Participants without referrals are welcome to participate, however, they will be not be entitled to a Medicare Rebate.
Medicare Rebate
For those who have an eligible referral, a receipt for $100 will be emailed to each client on attendance at a session. These receipts can be used to claim a Medicare rebate of $21.65 per session attended. Please note that Medicare rebates cannot be claimed for sessions which the client does not attend.
Private Health Care
If you wish to access your private healthcare cover, please check with your provider if you are entitled to a rebate from your private health insurance policy.
Fee Agreement
Registration and payment mean that I understand that I am expected to pay the course fee in advance of the start of the course, and I am not entitled to a refund for non-attendance. I further understand that receipts for the purpose of claiming Medicare rebates will be issued on a session by session basis, and will be not issued if for any missed sessions. I understand that it is the client's responsibility to process Medicare claims.